OIL EXPLORATION PROCESS TRAINING and
OIL PRODUCTION PROCESS TRAINING COURSE
in SPANISH
The Oil Exploration Process and Oil Production Process Training Course listed in Product page, is also available in Spanish Text version. The CBT has been designed such that the user can Toggle between English and Spanish text. This special feature enables the user to correlate between English and Spanish Technical words, thus giving a very good work related cross-language exposure on the subject.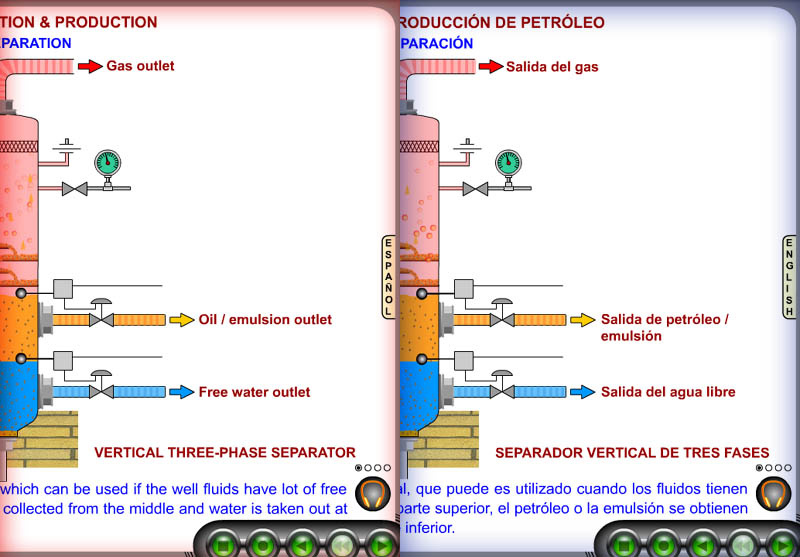 Snapshot showing corresponding English and Spanish text in the
Oil Exploration and Production Process Training Course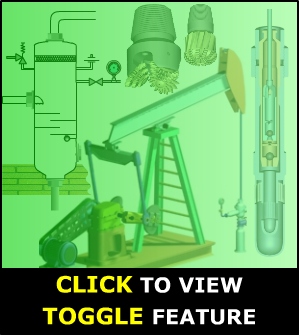 An example of the English to Spanish text toggle
Navigate to MAIN OIL EXPLORATION PROCESS / OIL PRODUCTION PROCESS
TRAINING content page for Details of the Course

For other license options (recommended for trainers / industries - with customized logo inclusion) like "Standalone" and "Multiple User" please CONTACT us)