TRAINING FOR
- PROCESS PLANT OPERATORS
- INDUSTRIAL MAINTENANCE
- COMMUNITY COLLEGES
ISOMETRIC PROJECTION / ISOMETRIC VIEW & ORTHOGRAPHIC PROJECTION - ENGINEERING DRAWING TUTORIAL
Drawings have been the unique language ever since the days of cavemen. On Engineering Drawing, we have come a long way from the days of Leonardo da Vinci, the Italian Polymath who had compiled drawings on a large variety of inventions.
Today, an Engineering Drawing extensively includes the practice of Orthographic Projection and Isometric View / Isometric Projection. A comprehensive drawing through Orthographic Projections and Isometric Views should tell any machinist or mechanic, across the world, as how precisely to make or assemble and engineered item. All details of a job can be documented and communicated using an Engineering Drawing.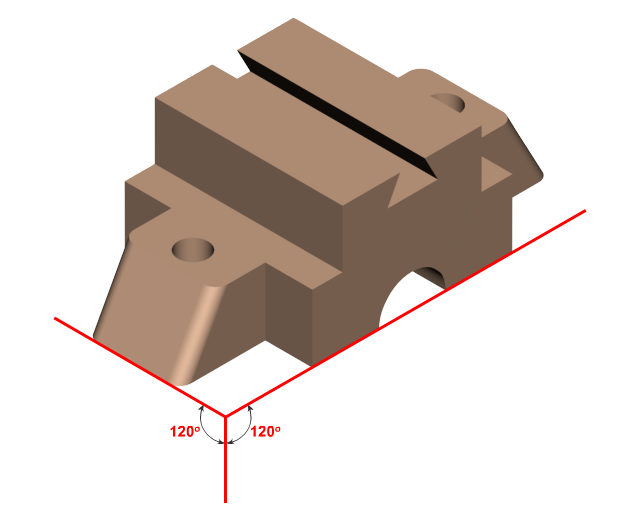 ISOMETRIC VIEW / ISOMETRIC PROJECTION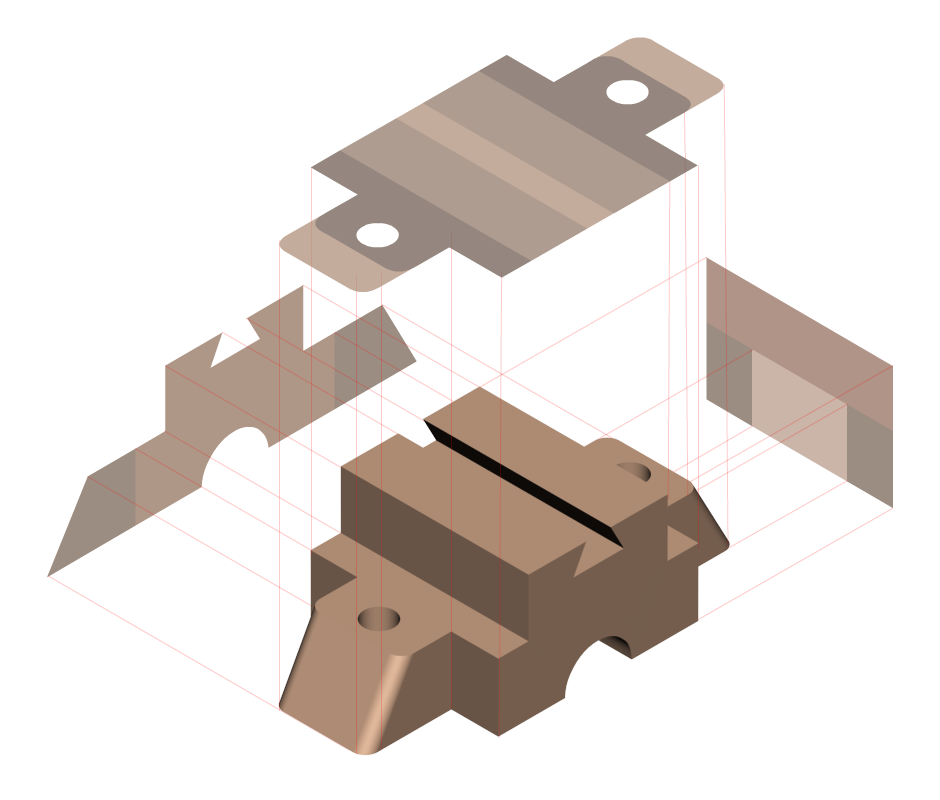 ORTHOGRAPHIC PROJECTION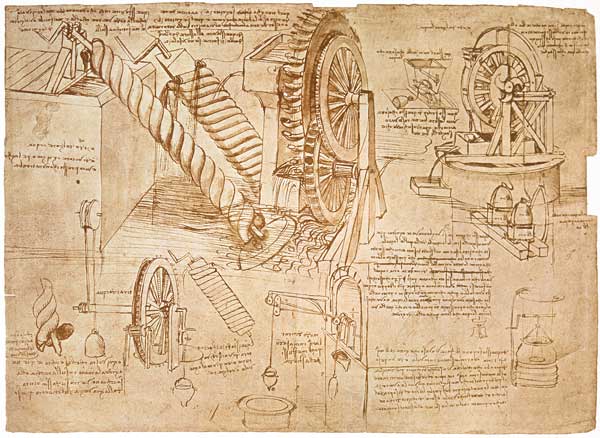 ENGINEERING DRAWING - Leonardo da Vinci
In Engineering Drawing, the 'Isometric View / Isometric Projection' and respective 'Orthographic Projection' of machine components are very important practices. Towards drawing or interpreting the Isometric Views and Orthographic Projections, mental mapping of the various geometric shapes to their projections is very important.

For many students, the general procedure followed in Engineering Drawing in depicting the Orthographic projection and Isometric Projection does not give a clear understanding of the mapping among the Projections. The inability to properly visualize the objects in space in towards understanding the Isometric views and Orthographic projections creates a difficulty in mastering the subject.

The Engineering Drawing Tutorial in the following pages is aimed toward improving the ability to mentally map the Isometric View and Orthographic Projection. The Projections and Views in the tutorial are correlated using step by step Engineering Drawing Animation.

The Engineering Drawing Tutorial will surely help any individual in expanding the imagination required to draw or interpret an Engineering Drawing.
Visit the numerous Engineering Drawing Tutorial examples on
Orthographic Projection and Isometric View >>>