TRAINING FOR
- PROCESS PLANT OPERATORS
- INDUSTRIAL MAINTENANCE
- COMMUNITY COLLEGES
WELCOME TO THE WONDERLAND OF MECHANICAL MOVEMENTS ANIMATION and GRAPHICS
Every machine comprises of mechanisms which consist of components like gears, cams, links, screws and so forth. The 'mechanical movements' of these components makes a machine to perform the desired tasks; it could be a simple 'Archimedes screw' or the robot exploring rocks in Mars.
Since industrial revolution, the exhaustive study on Mechanical Movements is still on progress with new concepts and designs. Although the 'Manual of Mechanical Movements' by Mr. Henry T. Brown having 507 mechanical movements was an early compilation, the collection of the Five Hundred and Seven Mechanical Movements is still regarded as the best reference for not only beginners and students but also for modern machinery developers and robot designers.
Click here to view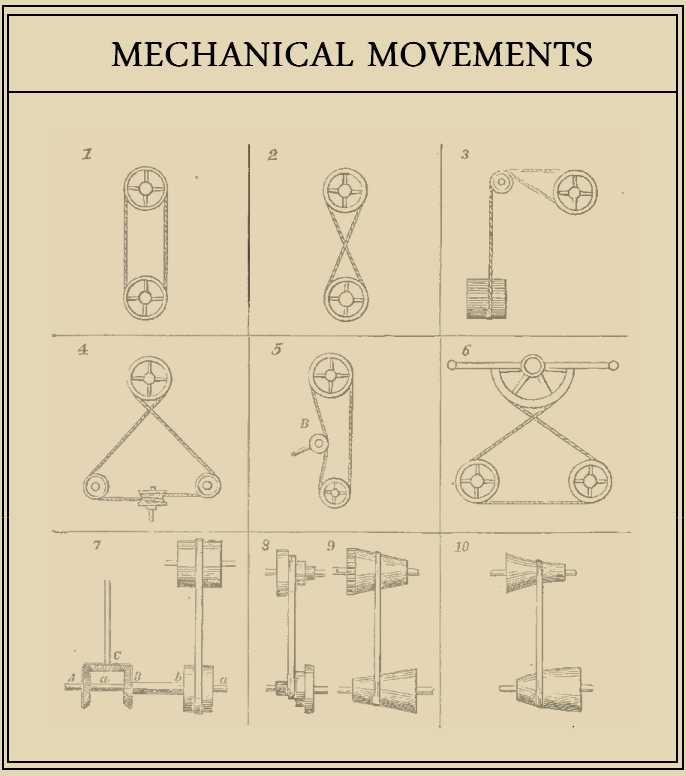 A screenshot from 507 Mechanical Movements list
We feel we could enhance the understanding of the illustrations and the explanations in this old edition through today's technologies using 2D and 3D graphics and animations. Depicting all the 507movements animated illustration is a huge work and subject to the need and our ability to do them all. However we have desired to make a humble start with a few among the Five Hundred and Seven Mechanical Movements Animated for better understanding.
All the 507 mechanical movement images and respective descriptions resemble the original works as in the book, 'Manual of Mechanical Movement'. The mechanical movement animation attempted images have interactive links which should take to explanation through animations.
We have put in our best efforts in bringing these mechanical movement animations; however viewers are requested to use their judgments towards the perfection of the right working principle. We always welcome the viewer's feedback towards perfecting our outputs.
We wish to add more mechanical movement animated models in due course and request the viewers to help us in setting up a priority listing. We welcome the suggestion from the viewers indicating the illustration number for which they would appreciate an addition to the existing population of mechanical movement animations.
We welcome institutions to sponsor our initiative such that this humble start sizes up to a comprehensive reference for the present and future generation students.
Viewers can reach us at contact@yesyen.com., for their valuable feedbacks or simply suggest, "I like to see the illustration # XXX in animation".
FREE JOURNEY TO THE WONDERLAND OF MECHANICAL MOVEMENTS>>>