TRAINING FOR
- PROCESS PLANT OPERATORS
- INDUSTRIAL MAINTENANCE
- COMMUNITY COLLEGES
SHELL AND TUBE HEAT EXCHANGER TYPES / GAME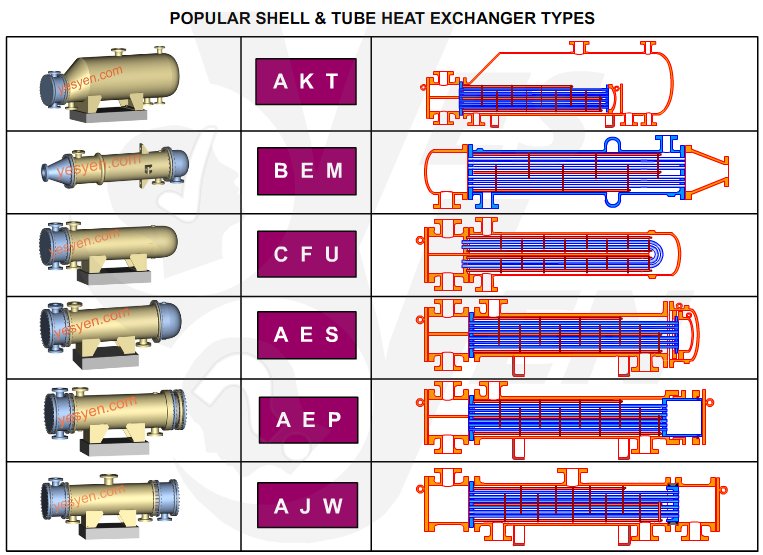 'Heat Exchangers' are the most popular heat transfer equipments used in the industry. Basically, a heat exchanger does the function of either cooling or heating a fluid depending on the requirement.
The shell-and-tube heat exchanger type is among the most popular heat exchangers used in the industry
The shell-and-tube heat exchanger gets its name from the two major components - the shell and the tubes.
- The shell is basically a large cylinder, which is normally manufactured from rolled plate.
- The tubes are usually thin-walled metal tubing, specifically designed and manufactured for heat exchangers.
Heat exchange occurs between fluids flowing through the shell side and through the tubes.
Tubular Exchanger Manufacturers Association (TEMA) has classified Shell and Tube Heat Exchanger Types that describes them based on the Front End Stationary Head type, Shell type and Rear End Head types.
The figure above illustrates some popular shell and tube heat exchanger types based on TEMA classification.
A FREE Description of popular Shell and Tube Heat Exchangers based on TEMA is provided in the Game listed below.
VIEW / DOWNLOAD graphically described HEAT EXCHANGER GAME
- The above content is NOT representative of the Industrial Training Courses listed in the Product page
For a much more
Detailed Training
on
Heat Exchangers
with
Extensive Animations
and
Graphics,
which give a
Practical Understanding
probably to a level never achieved before avail the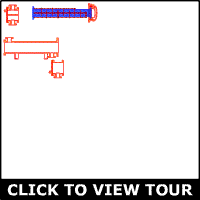 TRAINING COURSE ON HEAT EXCHANGERS