TRAINING FOR
- PROCESS PLANT OPERATORS
- INDUSTRIAL MAINTENANCE
- COMMUNITY COLLEGES
MECHANICAL SEAL INSTALLATION ANIMATION VIDEO -
DISMANTLING PROCEDURE
Proper installation of a mechanical seal is an important procedure in industries. For performing maintenance, the seal may have to be dismantled and reinstalled. The animation video describes a typical dismantling procedure of a mechanical seal.
There are primarily 2 types of Seals used to prevent leakage of fluids.
- Static Seal
- Dynamic Seal

Static Seals - They are used when there is no movement at the juncture to be sealed (o-rings and gasket).
Dynamic Seals - These seals are used when there is relative movement between surfaces to be sealed.
The more common type of dynamic seal is the compression packing. They are easy to install and have low initial cost, but require more maintenance. They permit greater amount of leakage and may not comply with emission standards.
Mechanical Seals can greatly reduce product leakage and require lesser maintenance. However greater skill is required in mechanical seal installation and maintenance.
A typical dismantling procedure in Mechanical Seal Installation is described in the animation video:
A Dismantling Procedure - Mechanical Seal Installation Animation Video
(The above video that briefly explains the Mechanical Seal Dismantling Procedure is a
SIMPLIFIED extract [for video] from the Mechanical Seal Training Course listed in the
'Product' page)
- The above content is NOT representative of the Industrial Training Course listed in the Product page
For a Detailed Training on Mechanical Seals
with Extensive Animations and Graphics,
which give a Practical Understanding probably to a level
never achieved before, avail the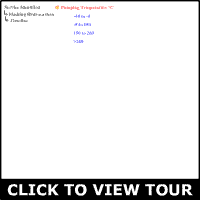 TRAINING COURSE ON MECHANICAL SEALS