TRAINING FOR
- PROCESS PLANT OPERATORS
- INDUSTRIAL MAINTENANCE
- COMMUNITY COLLEGES
ISOMETRIC VIEW TO ORTHOGRAPHIC VIEW PROJECTION
MAPPING USING ENGINEERING DRAWING ANIMATION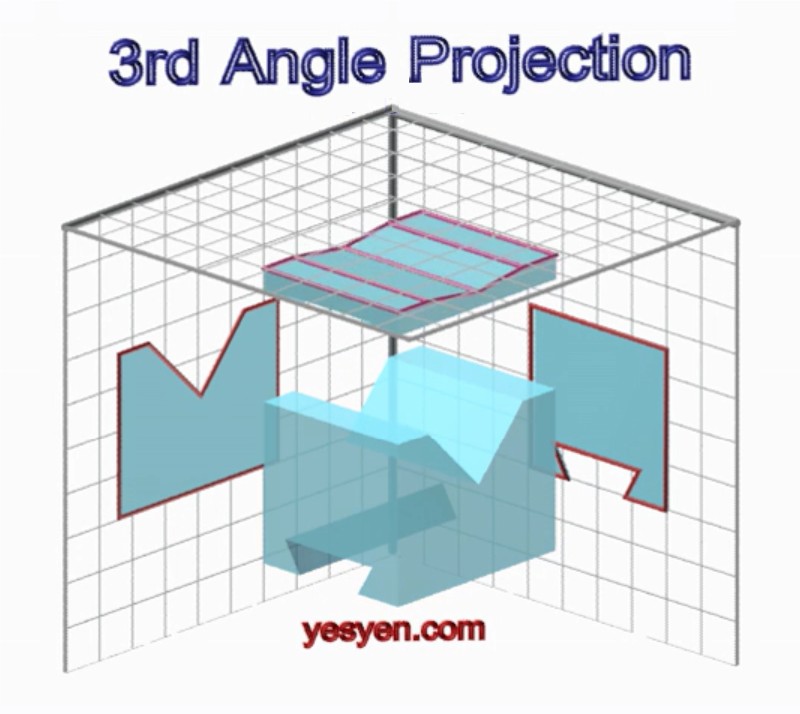 The content described below introduces the principle behind the mapping of Orthographic Projections and Isometric Projections. Animation has been used to describe the mapping logic of each orthographic projection from its respective Isometric view.
Traditionally there are two practices used for orthographic projections, namely First Angle Projection and Third Angle Projection and both of these have been described.
Click on the navigation bars on the sides of the illustration to view step by step unfolding of the isometric view to orthographic view projection in both First angle and Third angle projections.