TRAINING FOR
- PROCESS PLANT OPERATORS
- INDUSTRIAL MAINTENANCE
- COMMUNITY COLLEGES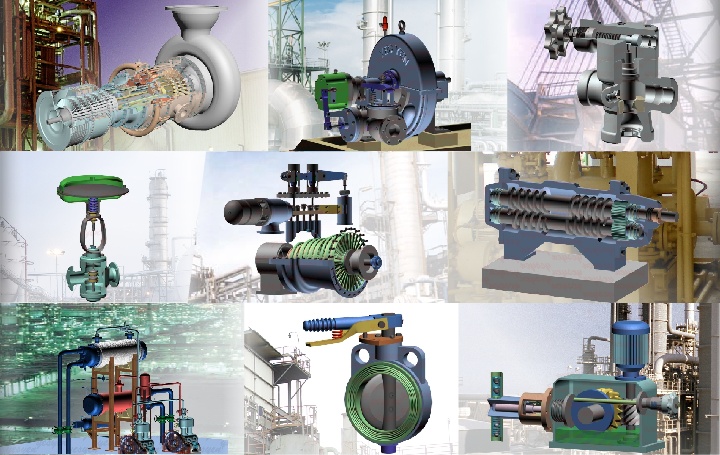 Yes Yen Presents a range of Computer Based Training (CBT) and Web Based Training (WBT) courses for Industrial Maintenance Training and Industrial Plant Operator Training (PROCESS / MARITIME Industry). Courses are also very much useful for related Educational / Training Institutes on Technical Skills (Industrial Plant Operator / Mechanical Maintenance - Engineer, Technician & Mechanic Training).

Multimedia Focus in the Computer / Cloud (web) Based Training Courses
The Plant Operator Training courses and Industrial Maintenance Training courses, incorporate Multimedia techniques, and stand-out with its focus on:

Greater Interactivity
Enhanced Graphics and Diagrams with Relevant Text / Audio
Powerful Animations.
Multimedia Focus Benefits
The Industrial Maintenance and Industrial Operation Training Software Courses, with its Multimedia focus facilitates in:

Generating a High level of Interest
Increasing Core Understanding on Technical content
Greatly Enhancing Retention.
Special features of the Courses
The Industrial Plant Operator Training Courses and Industrial Maintenance Training Courses on Technical Skills for Engineers / Technicians / Mechanics include:

Meticulous Step-By-Step Explanations with Interactivity
General Procedure for Installation, Assembly and Dismantling with Animation
Operating / Working Principles described with Graphics and Animation
Animated Equipment Cut-Sections And so on.
Audience Benefited / Course Deliverables
Audience benefited from Industrial Technical Skill Training Courses / The Solutions primarily serve as

Powerful readymade tools to conduct Training Classes
Practical introductory Technical Skill Training for Recruits / Trainees
Comprehensive Reference packages for Industrial Personnel
Day-to-day Plant Operator (Operation) & Industrial Maintenance Solution Providers
Engineer, Technician, Mechanic - Industrial Technical Skills & Mechanical Equipment Training Courses
Knowledge with practical exposure on Engineering Practices / Industrial Equipment for Job Candidates
To summarize,
The CBT / WBT Courses for Industrial Operation Training (Plant Operator Training) and Industrial Maintenance Training on Technical Skills, include Detailed Step-By-Step Explanations with Interactivity. Industrial Mechanical Equipment - Operation and Maintenance Training Courses include Step-By-Step general Procedure for Installation, Assembly and Dismantling. The primary focus on Multimedia inputs like Graphics, Animation and Interactivity help in very clearly understanding Operating / Working Principles and Maintenance Procedures. Animated Equipment Cross-Sections / Cut-Sections, give a Deep Insight into how Equipment works.

Industrial Maintenance Training courses and Plant Operator Training Courses also developed for Customized Requirements.

Several

FREE

Industrial Mechanical Equipment related downloads like Classification and Games have also been listed in the website to benefit Engineers, Technicians and Mechanics. The graphical animated content with detailed Equipment Cross-section / Equipment Cut-section models, evaluate and provides understanding on them.